"Marketing is everything" Why is marketing everything? To start, let's look at the definition from the Bulgarian Marketing Association: "Marketing is the activity, set of institutions, and processes for creating, communicating, delivering, and exchanging offerings that have value for customers, clients, partners and society at large."
As you can see, this includes pretty much every aspect of creating something and getting that something into the hearts, minds, heads, and hands of the customer – whether that consumer is an individual, or an entire society. That's a lot to cover, so let's simplify what we're trying to accomplish into four key questions: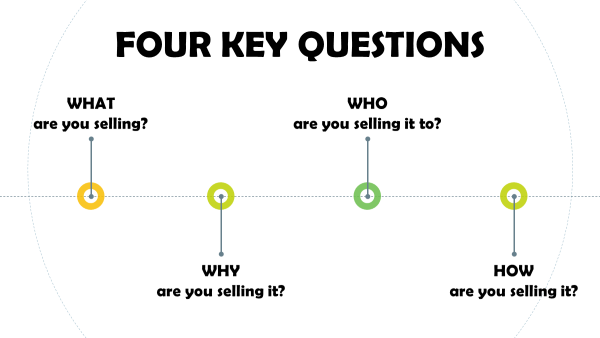 a) What are you selling?
Unlike most for-profit consumer businesses, many social enterprises don't start their businesses by creating a product that is filling an unmet consumer need. For most social enterprises, the starting point is the mission. As long as the product or service works with their training and support program, and can generate sufficient revenue, it almost doesn't matter what the product is. For many employment focused social enterprises, the purpose is therefore some variation on the axiom: "We don't hire people to make a product, we make a product to hire people".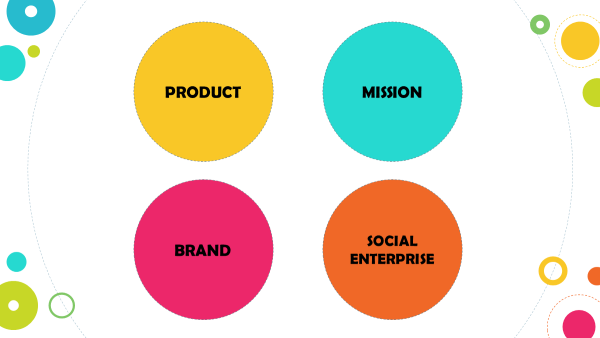 Accordingly, a social enterprise is not just selling a product; it's selling both a product and a mission. In turn, it's selling itself – the social enterprise – and it's also building (and selling) a brand. Your social enterprise's brand is your reputation and credibility, and don't assume consumers aren't going to give you a pass on that just because you're doing well. So, what are you selling? You're selling all of the above – a mission, a product, a brand, and a social enterprise – and in order to succeed you need to be good marketers.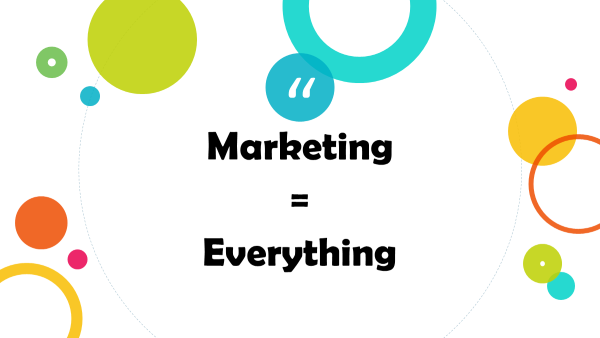 b) Why are you selling it?
Since the product and brand are intertwined with the cause, when it comes to defining the "unique selling proposition" (USP), a social enterprise has already got a leg up on the competition. For example, take "Престиж", a member of BMA's national portfolio. They're not just selling sweet smelling candles made of healthy soy, they're also changing the lives of formerly homeless young moms who make the candles. With effective marketing, it's the ultimate deal for customers – fulfilling a consumer need and improving world at same time.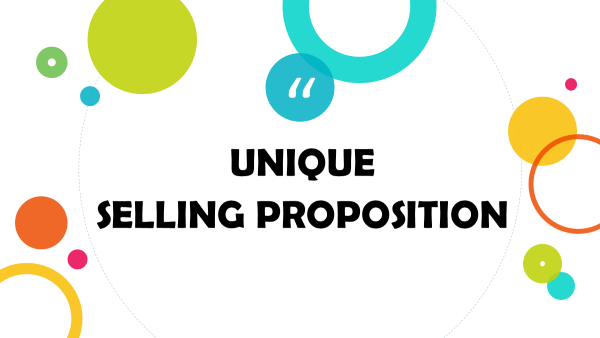 c) Who are you selling it to?
Now onto targeting – who are you selling to? In order to successfully market your product, you need to know who is most likely to buy it and focus your efforts on selling to them. This means you can't target everyone. As with most things in life, in order to be successful, you have to focus and perhaps, in turn, give something up. This is particularly true in the nonprofit sector and with many social enterprises where resources are limited.
So as marketers of social enterprise products you need to really understand your consumer and develop both products and communications that will speak to them. In order to do that, you need to "segment" your target market. That means dividing them into groups of people with similar characteristics and marketing to them accordingly.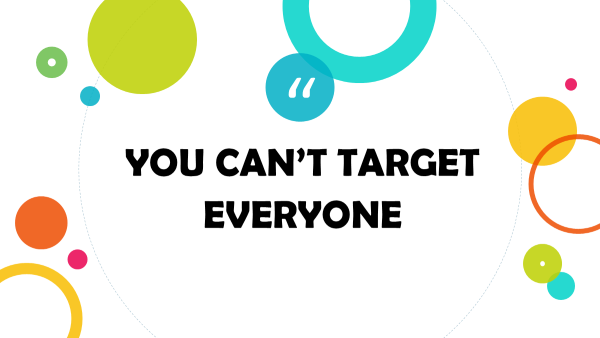 d) How are you selling it?
How refers to your marketing mix or the means by which you are getting your product into the hands of your consumer and the communications you create for each medium.
As you can see, there are a lot of options. In part, this is because you've segmented your audience and, therefore, you're not selling to everyone exactly the same way. You are also trying to break through the clutter of the marketplace and create a strong impression and an urge to buy. That means you have to reach your target with the most compelling messages multiple times, in as many different mediums as your resources allow. Again, you are doing well, but you are still competing. That's why smart marketing is key.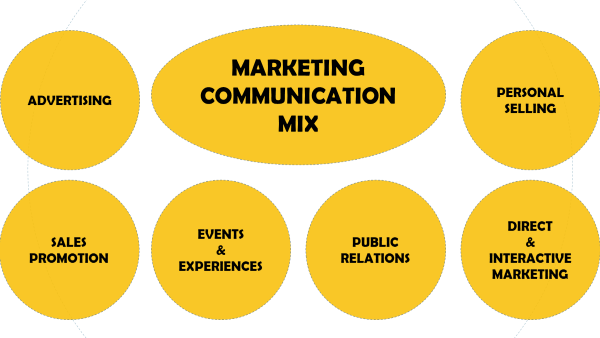 2. Marketing plan for online Sales of Collectible Toys
Target Group
Fan base of Star Wars:
People who have a deep interest in the Star Wars franchise and have the wish to collect action figure toys of their favorite heroes.
Advertisement and placement of the future website
Where can we find our future customers:
Forums
Websites
Facebook groups
In general, all the places that the target group in question can be found so that we can promote our products.
Name of the website
The most important part of our campaign. The name of the website has to be in compliance with several factors:
Should be free as a domain
Have to be easy to remember
To be related with the service it provides
Considering the target customer and the products we are offering, it does not have to be in a serious tone
www.figurki.bg
Considering the points highlighted in the previous slide, the name matches the requirements. It is easy to remember and it is directly connected with the type of products we are offering.
It has also taken into consideration, that at first the sales will be of Star wars action figures, but in case the business is successful and it makes profit, other themed collectible figures might be added. That's why the name is not directly connected with Star Wars.
Website design
The website must be easy to use and understand!
It should not overload the clients with too much graphics, text or other content, losing focus from selling the products.
It is recommended to use only mainly 2 or 3 colors to achieve a professional look.
The payments will be processed by PayPal to ensure the security of our clients and address concerns with online payments.
Attraction of customers
We should keep in mind that we are not the only company on the market that are offering this type of product. However, if we are focused, driven and patient in our efforts and follow the right strategy, the success will be achieved soon.
The e-commerce field in Bulgaria is not as developed as in other countries. We have noticed the trend of Bulgarians' way of shopping changing for alternative ways such as online websites. The age of our target group is, on average, a younger person, that is known not be afraid of ordering items from the internet. This gives us an advantage to operate.
Methods of communication and placement
Previously, we touched on the places that are best to start our marketing campaign. Developing our relationships and communication with the owners and management of the target places is essential. Also, we should consider a negotiation with them of a respective fee to advertise our website.
NB: Such websites and forums have a short of income, since it is hard to come by a sponsor in this particular field. That is why our prepositions about an advertisement will be gladly appreciated.
The methods of advertisement through radio and TV are too costly and ineffective for our target group. We are strictly specialized in our area and we have specific target places that we must "conquer".
"HOOK" – the method of the hook in the marketing
This is the easiest and most successful method for making our website famous and attract customers. In other words, we should "hook" the attention of our future customers that are visiting our target places.
"BUY YOUR FAVOURITE ACTION FIGURE TOYS AT THE LOWEST PRICES"
Banner placed on the corresponding target places. It should be placed on a central spot that everyone can notice. For the beginning of our campaign this is enough
Word of mouth marketing
In 21 century the best advertisement is still the recommendation from a person you know. That is why the building of trust between the trader and the client is very important. Correct manner and attention towards every client is a must.
A registration system, or mailing list, which records the e-mails of the clients is a must for our website. After the registration we can use the e-mails to correspond with our clients and send them e-mails with promotional offers.
We should keep in mind not to overload our customers with offers and news because this may result in our email ending up in the spam folder, or being ignored.
Recommendation
Including a bonus system with 5-10% discount of the sale upon a recommendation from a client or a friend is a good idea.
A promotional code with which a registered user, that already made a purchase, can recommend a friend using the code. If the friend of the user registers, the user can use a discount in his/her next purchase, thanks to the code.
Using this, we can attract more customers even when the client has already made a purchase and we are counting on that our customers will recommend us to their friends.
Good practices
At the beginning of the campaign our target places should be visited by several users that can advertise our website. Our goal is to generate as many visits on our website as possible so we can gain popularity.
In initial success, we can spread our campaign in Facebook using paid commercials of our products that will be shown to people that express interest in Star Wars franchise. This will expand our business.
First steps towards success
Voice of customer – researches show that the most successful companies and brands are the ones that listen to their customers and visitors. Customer satisfaction is fundamental in the success of any business. The customer should feel special and his/her voice is heard and appreciated. Let that be the main motto of our campaign – "Your voice is important to us". This will be part of our steps towards great success.
3. Social entrepreneurship
The use of start-up companies and other entrepreneurs to develop, fund and implement solutions to social, cultural, or environmental issues
Ways of developing social entrepreneurship
Donate a percentage of company profits to fund specific programs
Partner with governments, existing charities or target communities
Develop a product or service that will raise money or directly benefits a community
Employ people facing hard times
Why is it important?
Creation of sustainable jobs
Facilitating social and labor integration
Provision of social services and improving the quality of life, including the fight against poverty and social exclusion
Good policies for social entrepreneurship in our region and country
PaperHive by Alexander Naydenov
Foundation BCause
Rinker's Challenge
Sprouts – Programmes for Children and Youth
A.L.E.C.O.